There's a New Way to Play Flash Games
After 2020!
Modern browsers do not show flash games anymore.
So, here's what to do to continue playing over 125,000+ FREE games from our Flash Archives.
Download BlueMaxima's FREE FlashPoint.
Return to your favorite PBMCube Flash game, and then ...
Download your game. It's location is:

https://pbmcube.com/games/board/cards/the-king-the-concubine-and-the-eunuch/


Open and Launch your FREE Flash game inside FLASH POINT!
Tell your friends how you did this; Come back, and Download more games only from PBMCube.com!
Game States
10 views
The King, The Concubine, and the Eunuch Screen Shots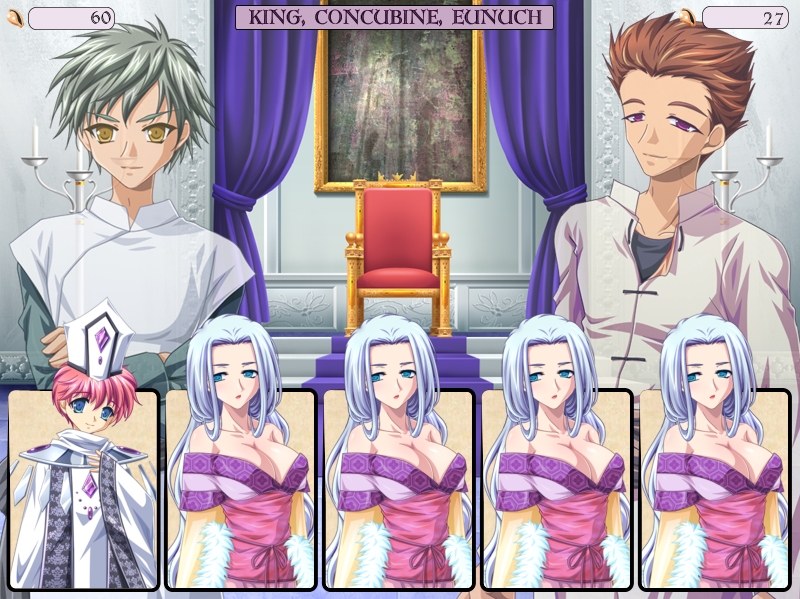 Game Tags
anime, Board, Card, concubine, ecard, en, eunuch, King, paper, Rock, scissors
Game Categories
Do You Want to Play This Game?
Embed this game in your FlashPoint Collection. Just copy the <embed> "src" link or use this URL ...
https://pbmcube.com/games/board/cards/the-king-the-concubine-and-the-eunuch/