---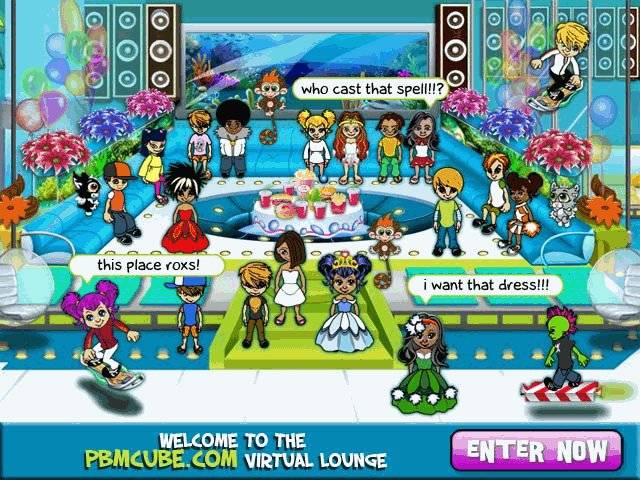 Secret Members Lounge is back by popular demand! The PBMCube "Secret Members Lounge" is a virtual world and "safe zone" for children 5 to 14 years old, powered by a web 2.0 community of children, parents, educators, writers, artists and game developers. In PBMCube "Secret Members Lounge", children will explore virtual lands, undertake quests, play games, maintain their home, nurture their pet(s), and interact with their friends. Three features which form the backdrop for PBMCube "Secret Members Lounge" which distinguishes it from other online worlds:
Children learn through immersing themselves in the stories, themes, and concepts from the best in literature, arts and humanities. They will interact with famous historical and fictional figures and  introduced to content and characters from world civilization and the great thoughts and ideas of human creativity.
Children will create this site, not just consume it. They are directly involved in creating this world with their ideas, critiques and contributions on virtually every aspect of the site and many of their ideas will be implemented!
Children publish their works – writings, art, videos – making PBMCube "Secret Members Lounge" their very own personal club house of creativity. They can invite friends and family to view their works, and comment upon them. Seeing their works published and enjoyed by others instills tremendous for self-confidence as well as motivation to do more.